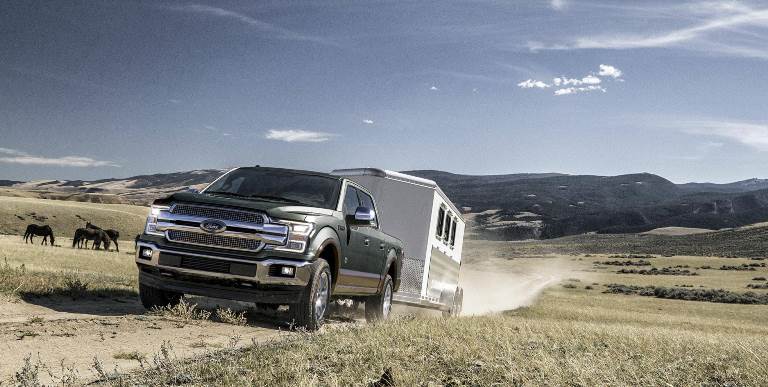 Have you heard of TAWA? It stands for the Texas Auto Writers Associations, a well-respected automotive press group. In other words, they're a valuable source of information, and a good friend of anyone looking to research their next vehicle purchase. TAWA has gained renown for their dedication to rigorous vehicle testing, and the annual TAWA Texas Truck Rodeo is their most knock-down, drag-out evaluation. The goal? Find the toughest of the tough. This year, that award goes to the 2018 Ford F-150, which TAWA named the Truck of Texas.

This is the 14th time that a Ford F-Series vehicle has held the title of Truck of Texas. It marks a back-to-back win for the automaker, after the 2017 Ford F-Series Super Duty took home the title last year. And the news doesn't stop there. At this year's rodeo, held last month, the 2018 Ford F-150 Raptor was named the best Off-Road Pickup Truck, thanks to its competition-proven chassis, 450-horsepower high-output EcoBoost® engine, advanced six-mode Terrain Management System™, and segment-first 10-speed automatic transmission.
To arrive at their results, more than 70 TAWA journalists committed more than 300 hours to driving and evaluating the vehicles in the rodeo. Fierce competition and narrow margins of victory characterized their selection process. In the end, "Ford's 2018 F-150 pickup, boosted by its extreme-performance 2018 [Ford F-150] Raptor, along with updated EcoBoost® engines and 10-speed transmissions, convinced our journalists to bestow the trophy," said Nic Phillips, TAWA president.
Indeed, the 2018 Ford F-150 Raptor stands apart from the pack when it comes to the high-performance off-road segment. The high-output 3.5-liter EcoBoost engine generates 450 horsepower and 510 lb-ft of torque, while the high-strength, military-grade, aluminum-alloy body is 500 lb lighter than last year's model.
Did you know that you can test drive the 2018 Ford F-150 and the 2018 Ford F-150 Raptor here at San Tan Ford right now? It's true. We've got over 300 Ford trucks here at our dealership near Scottsdale, AZ. Head in today to perform some performance evaluation of your own.