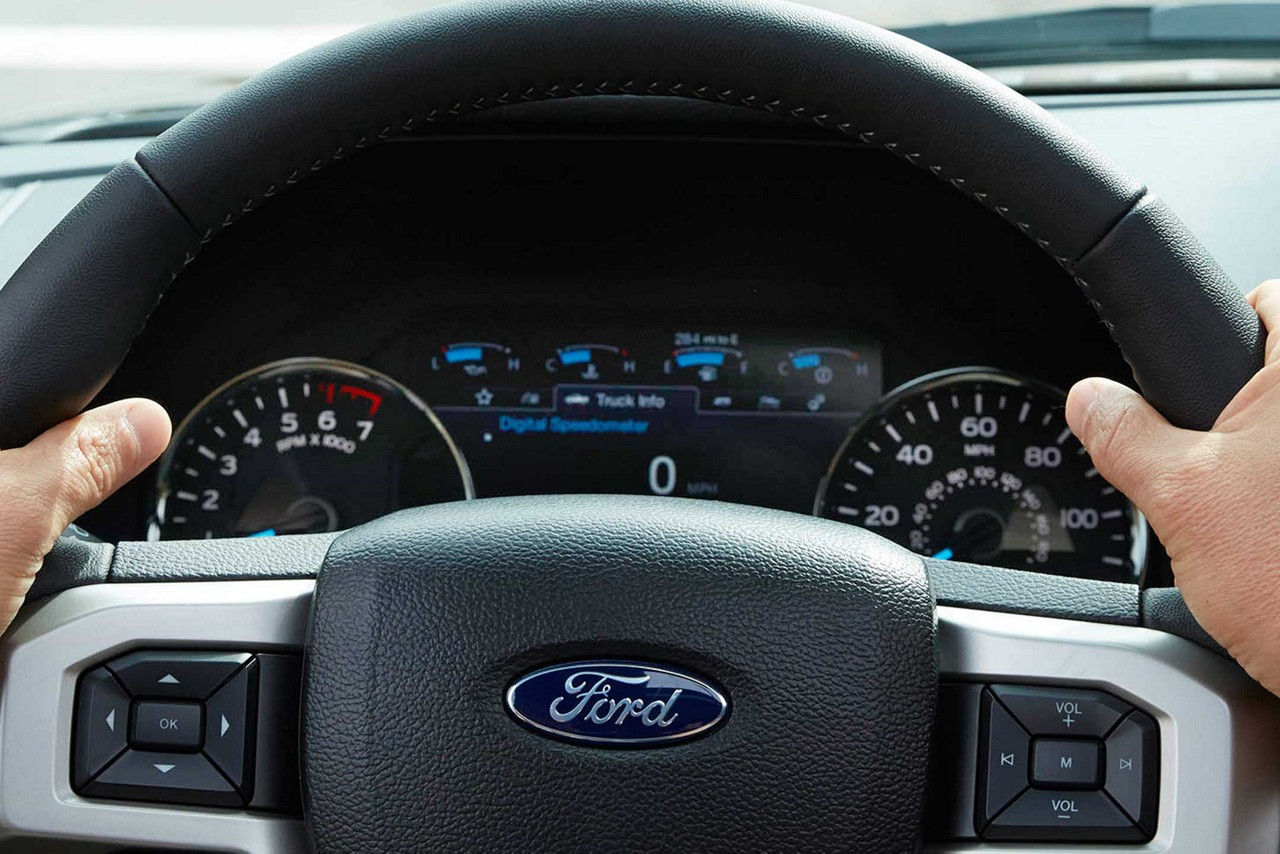 "Ford was built on the belief that freedom of movement drives human progress. It's a belief that has always fueled our passion to create great cars and trucks. And today, it drives our commitment to become the world's most trusted mobility company, designing smart vehicles for a smart world that help people move more safely, confidently and freely." That was Ford President and CEO Jim Hackett, talkinh about what the future holds for the Ford brand regarding smart vehicles.
So, what changes can you expect in the vehicles on the San Tan Ford lot over the years to come? For starters, the automaker plans to make connectivity a part of every new U.S. vehicle built in 2019 and onward.
Electrification is the other major area of vehicle innovation the Ford brand is targeting. The company has already pledged to deliver 13 new electric vehicles over the course of the next five years. To help achieve that goal, they recently announced the creation of a dedicated electrification team within the company. This team will work not only on the development of electric vehicles, but on creating an array of products and services that take full advantage of the opportunities electrification can provide, and that push this technology in exciting new directions.
As the Ford brand charges forward into the future, you can always test drive the latest and greatest Ford trucks, cars, and SUVs here at our Ford dealership near Tempe, AZ.
One of the most exciting vehicles we've got right now is the 2018 Ford C-MAX Hybrid. As a driver, you'll enjoy an EPA-estimated 42 mpg in the city, and 38 mpg on the highway. You get that efficiency without sacrificing utility. Not only does the 2018 Ford C-MAX Hybrid provide seating for five, but it also boasts best-in-class passenger volume and versatile cargo space. Thoughtful innovations like class-exclusive second-row in-floor storage compartments are designed to make everyday driving more convenient than ever.
Head in today to learn more about all of the great Ford vehicles available at San Tan Ford.