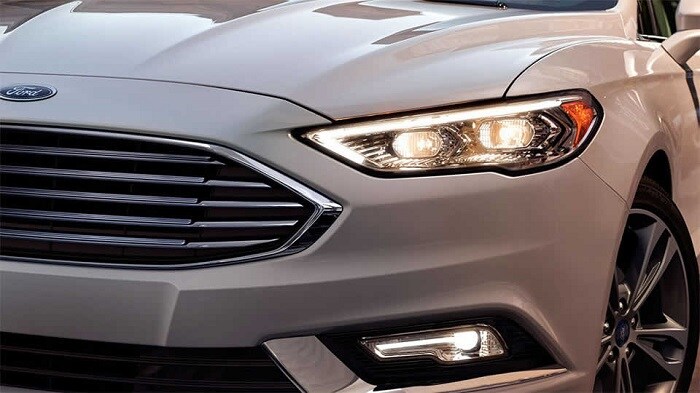 Self-driving cars are coming. The question will be: how will they fit into our lives? And that's a complicated question. Parking, highway driving, navigating dangerous situations—all of these are areas that present unique challenges when the car takes over driving duty. The Ford brand has always prided themselves on looking to the future of the automobile, and they're a company who never leaves a stone unturned. Which is why they're teaming up with Domino's Pizza to study the role that self-driving cars will play in the world of pizza delivery.
Intrigued? We at San Tan Ford, your local car dealership in Gilbert, thought you might be. Patrick Doyle, Domino's president and CEO, sheds some light on the study: "As delivery experts, we've been watching the development of self-driving vehicles with great interest as we believe transportation is undergoing fundamental, dramatic change. This is the first step in an ongoing process of testing that we plan to undertake with Ford."
The two companies are less interested in the mechanics of the self-driving automobile than they are in how drivers interact with the cars themselves. Do they prefer having the car pull into the driveway, or wait by the curb? How do they retrieve their pizza from the vehicle? The study allows randomly selected Domino's customers in Ann Arbor, MI to receive their pizza from a Ford Fusion Hybrid Autonomous Research Vehicle. While each vehicle is manually driven by a Ford safety engineer and staffed with researchers, drivers will only interact with the cars themselves.
"As a company focused on the customer experience, Domino's shares our vision for a future enabled by smart vehicles in a smart environment that enhance people's lives," said Sherif Marakby, Ford vice president, Autonomous and Electric Vehicles.
While the Ford brand makes its foray into the future, you can head into San Tan Ford right now here in Gilbert, AZ to see how they're enhancing the driving experience in their current vehicles, like the Ford Fusion and Ford Fusion Hybrid.