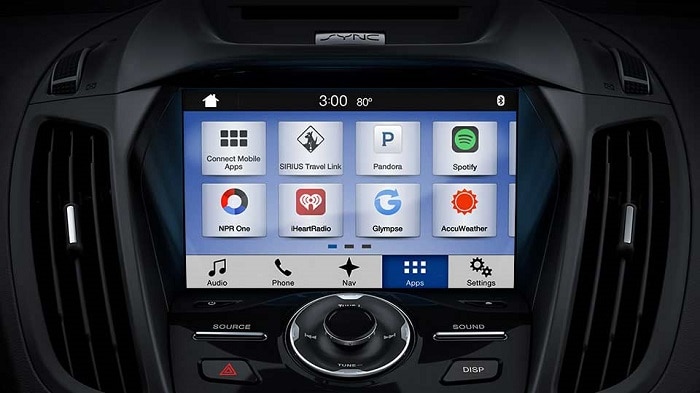 When you're reading about the new Ford vehicles here at San Tan Ford, you'll undoubtedly come across plenty of mentions of SYNC® and SYNC® 3 technology. But what is it, and how does it make your favorite Ford vehicles even better? Simply put, SYNC® is a suite of innovative features and functions that bring high-tech capability and convenience to your drive.
First up is music. Voice-activated search allows you to cue up the perfect track for your drive without ever taking your hands off the wheel. And with the simple voice command "Bluetooth® audio," your favorite music from your phone is suddenly playing through your in-vehicle speakers. SYNC® AppLink® does a similar job of bringing your favorite compatible mobile apps seamlessly into your Ford vehicle. Listening to Pandora® internet radio right there in the car? Say "thumbs-up!" when a new favorite song comes on, and similar music will continue to stream.
Not only can you make a hands-free call using SYNC® in your Ford Escape or Ford Fusion, but you can even send a text message. Say the name of the person you'd like to text, and then jump into your message. With great voice recognition, what you say is what they see.
SYNC® 3 takes the technology a step further, with more advanced hardware and software. SYNC® Connect® powered by FordPass™ allows you to track the location of your SYNC® Connect-equipped vehicle. You can also access vehicle features remotely like start, lock, and unlock. Like the feeling of getting into your vehicle that's not too hot or cold? Schedule specific times for it to start remotely.
With the available SYNC® Connect Wi-Fi Hotspot, up to 10 devices can connect to your mobile Wi-Fi at once, and even stay connected up to 50 feet outside of the car. Head in to our Ford dealership near Phoenix, AZ to learn more, and be sure to check out all of our available incentives.