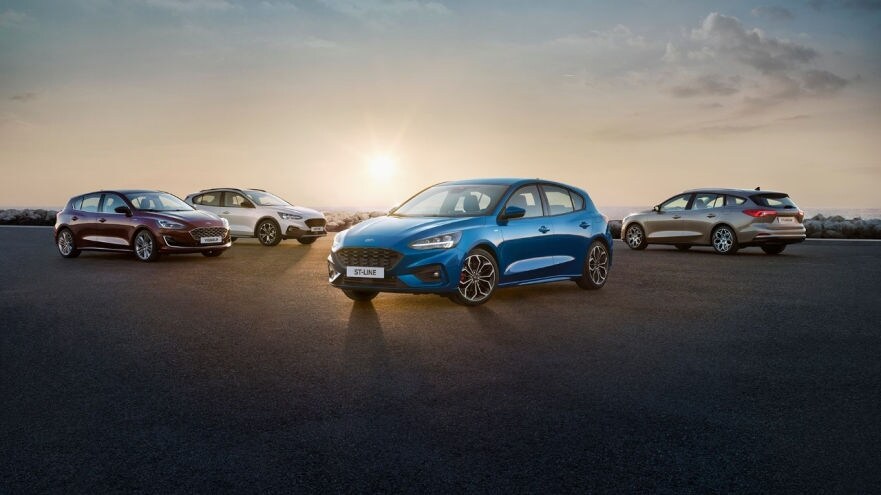 Are you a fan of the 2018 Ford Focus? If so, you're in for a big treat in 2019. That's when the all-new global Ford Focus will be rolled out in the North American market. In a press release, the Ford brand describes the all-new global Ford Focus as "the culmination of research with Focus customers around the world and human-centered design processes to understand and satisfy their unique needs around the world."
The all-new Ford Focus lineup includes three body styles: a sedan, a five-door estate or wagon, and a five-door hatchback. The particular body styles that will be available in your area will be determined by the market. No matter which body style you're interested in, you'll notice that the global Ford Focus will have the latest advanced technology, more comfort and space, and a driving experience that's even more fun.
"We're evolving our successful One Ford strategy to find new ways to create a sporty-looking small car our customers will love," said Jim Farley, president of Global Markets. "We'll tailor which cars in the [Ford] Focus line-up we offer in markets around the world to ensure we best meet customers' different needs and preferences."
When it makes its debut in Ford dealerships in North America, the global Ford Focus will have high-speed Internet connectivity, the all-new Ford CoPilot360™ suite of advanced driver assistive features, and optional wireless charging capabilities. The global Ford Focus will also have more passenger space than ever before. It'll also boast an all-new suspension and an all-new, swift-shifting eight-speed transmission.
While the all-new global Ford Focus won't arrive at our Gilbert, AZ Ford dealership for a while, you can still drive the innovative Ford Focus near Chandler here at our convenient location. Visit San Tan Ford to learn more about the global Ford Focus and to take a 2018 Ford Focus for a test drive today!