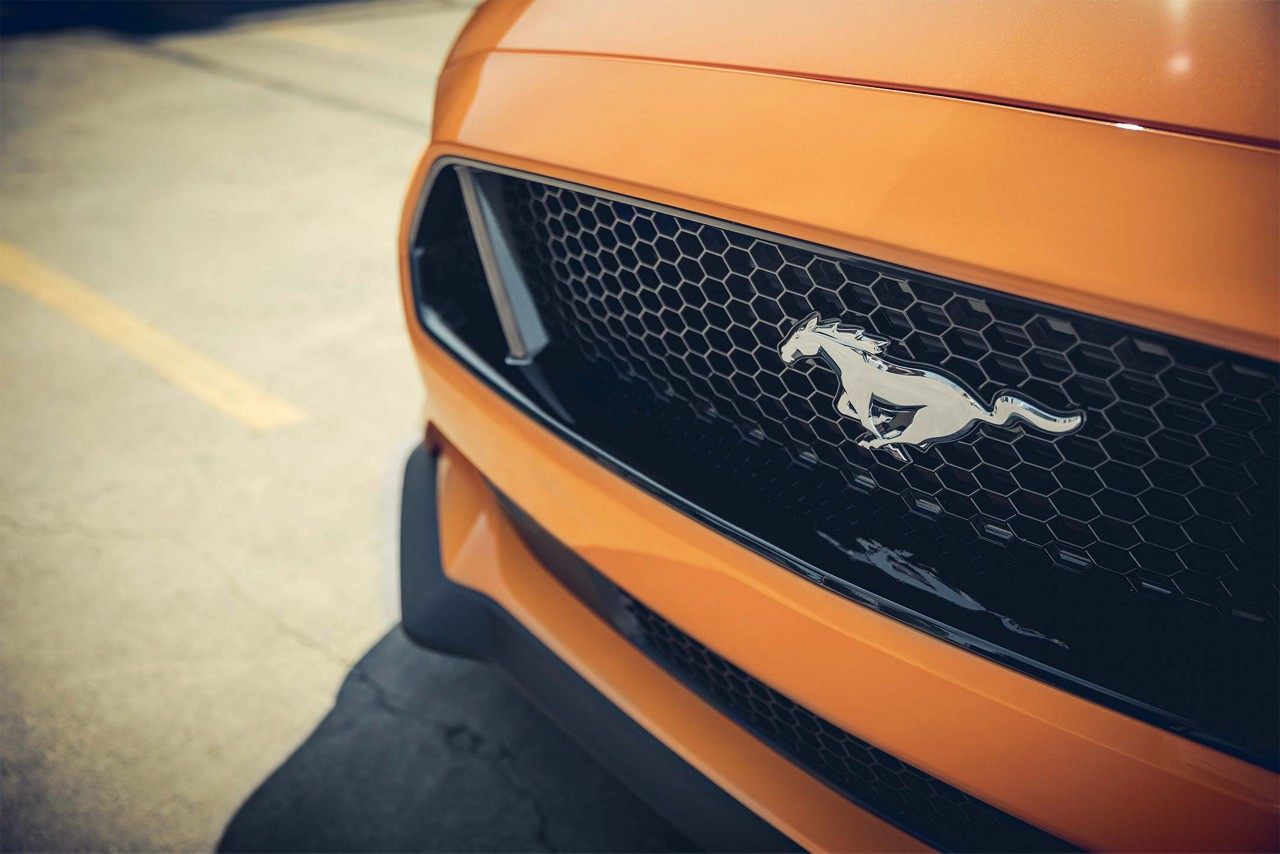 If you've looked though our new car inventory in recent weeks, then you know the 2018 Ford Mustang has already made its way to our Ford dealership near Phoenix, AZ. We're thrilled to have the redesigned Ford Mustang at our location because we get to see how excited drivers get when they slip behind the wheel of an iconic muscle car.
We're also happy that the car maker we represent is giving people the opportunity to express their enthusiasm for the new Ford Mustang on Facebook. With personalization having always been a priority for many Ford Mustang fans, the Ford brand is giving people the chance to create their very own Ford Mustang art through the Personalize Your Pony experience on Facebook.
With Personalize Your Pony, you can make and share art on your Facebook page. You can then have your art printed on clothing, mugs, decals, or phone cases. You may even get a limited-edition grille badge with your artwork on it if you drive a late-model Ford Mustang.
If you make Ford Mustang art through the Personalize Your Pony experience, your design may be chosen to appear on a billboard in a major city in the United States between March and June of 2018. If that happens, thousands or even millions of onlookers may have the chance to view your work.
"Driving a [Ford] Mustang has always been about standing apart from the rest," said Corey Holter, Ford car group marketing manager. "This is a chance for [Ford] Mustang fans everywhere to make their very own personalized pony and share it where potentially millions can see it."
After you enjoy the Personalize Your Pony experience on Facebook, we invite you to visit San Tan Ford to share your artwork. We look forward to seeing what you come up with soon!