As we continue into the freshness of the New Year, we begin to anticipate the exciting start of auto show season. The first big auto show that our dealers at San Tan Ford are excited for is the 2018 Detroit Auto Show. Set to begin January 13, and to continue on through January 28, the Detroit Auto Show will debut a lot of exciting vehicles that we will look forward to having at our new Ford dealership.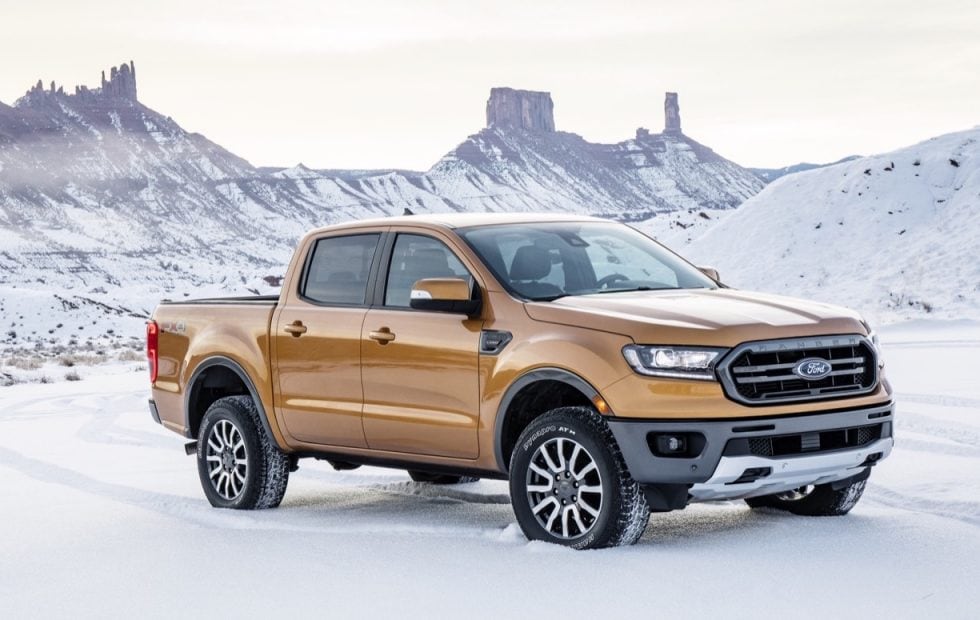 Our pickup truck enthusiasts have something truly astonishing to look out for at the 2018 Detroit Auto Show because we will see the return of the Ford Ranger in the form of the 2019 model!
So far, we have only gotten spy shots of the 2019 Ford Ranger, which has allowed us to see a similarity in the 2019 Ford Ranger and the Ford Explorer design. The grille has the same sturdy construction as the Ford Explorer, but still appears as though the aesthetic of the 2019 Ford Ranger will be commanding when it is on the road.
Although in the mid-size range, we expect the 2019 Ford Ranger to be mighty, and a true competition to other pickups in its class. The engines that will be used in the 2019 Ford Range have not been confirmed, but we expect there to be a twin-turbo 2.7-liter EcoBoost V6 engine included somewhere in the lineup.
We will get a better idea of what we can expect out of the 2019 Ford Ranger when it debuts at the show, but in the meantime you can find the 2018 Ford F-150 pickup at our dealership in a multitude of trims and color choices to suit you. Just come visit San Tan Ford in Gilbert, AZ, at 1429 East Motorplex.