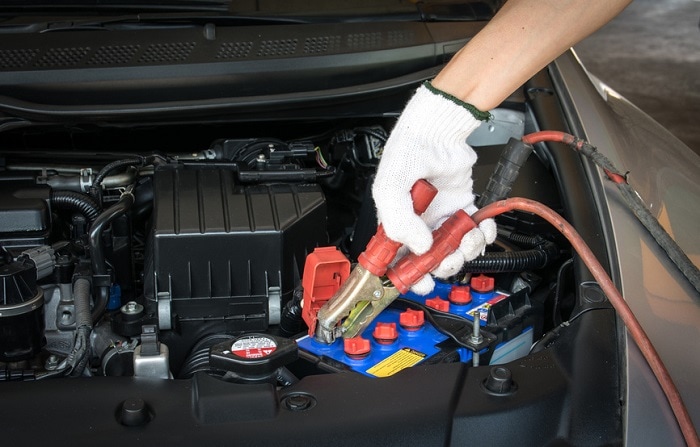 Although we don't experience the cold temperatures that the rest of the country experiences here at our Chandler, AZ dealership, San Tan Ford still wants to educate clients on proper battery maintenance. Your car battery is essentially the heart of your vehicle, which is why it is important to keep its health in mind. Here at San Tan Ford, our dealers have compiled a few tips on how to get the most out of your battery.
Keep It Clean
It's inevitable that batteries will start to accumulate corrosion around the cables and connectors. Corrosion is created by the hydrogen gas that is released from the battery's acid. Simply cleaning this up every once in a while can help keep your battery performing properly and efficiently. If uncomfortable doing it yourself, our service technicians are happy to take care of it for you.
Get Battery Tested
Bring your vehicle into our Ford dealership to find out what the condition of your battery is. It's always good practice to get your battery tested at least twice a year. You can schedule an appointment with our service center to get yours tested as soon as today!
Should you need a completely new battery, our service team at San Tan Ford can acquire and install it for you in an efficient manner. Our Ford parts center is stocked with the latest pieces for your vehicle, from batteries and air filters to tires.
No matter what your maintenance needs are, we at San Tan Ford have the tools and resources to accommodate everything that your vehicle requires. We are located at 1429 East Motorplex Loop in Gilbert, AZ and look forward to working with you soon!