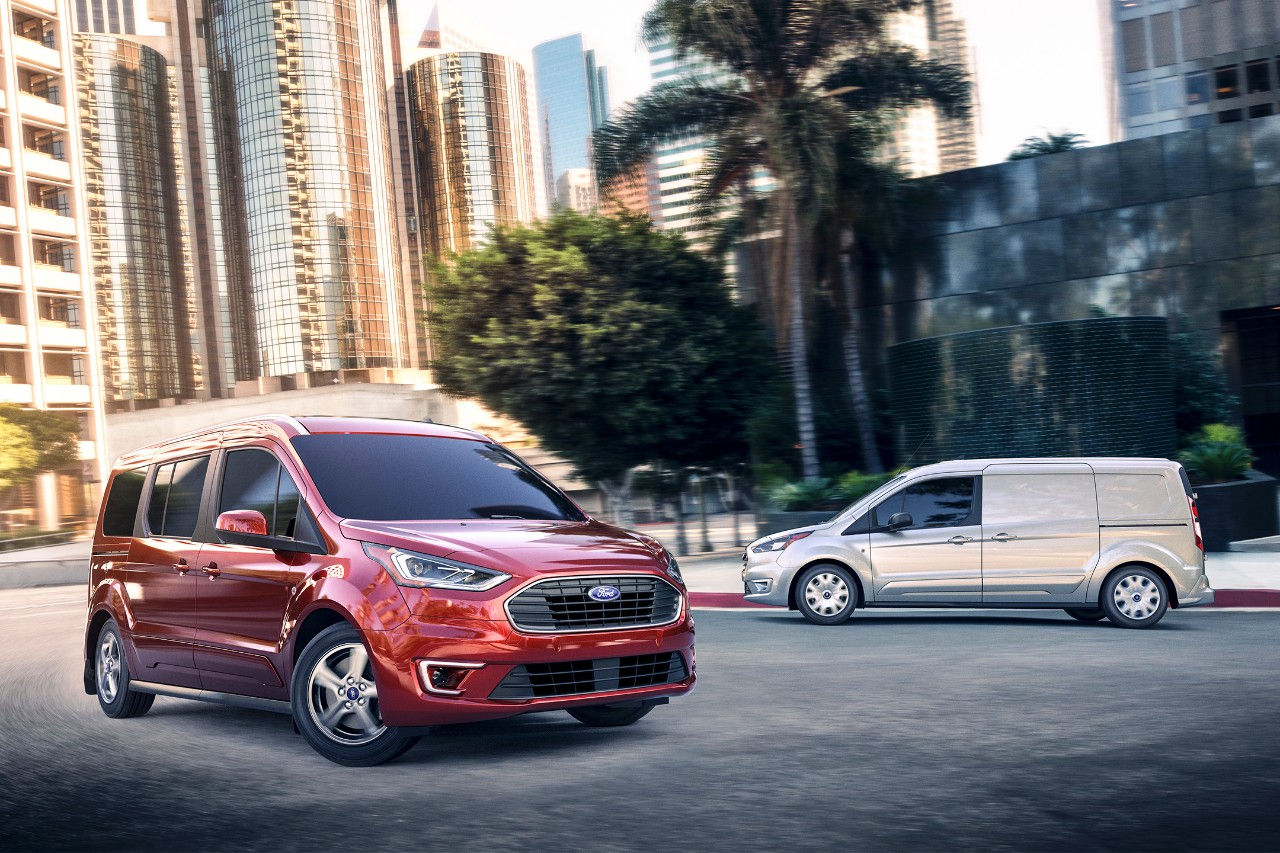 We're thrilled that so many area motorists think of our Ford dealership in Gilbert, AZ when they're shopping for a new vehicle. While that's great, we want you to know that we have a full fleet of commercial vehicles at our convenient location, too. One commercial vehicle that will arrive at our Ford dealership soon is the much-anticipated 2019 Ford Transit Connect.
Based on total sales reported in the United States for 2017, the Ford Transit Connect is the best-selling compact cargo van in America. With the 2019 Ford Transit Connect being even smarter, more efficient, and more capable than ever before, we expect the vehicle to remain the nation's best-selling compact cargo van.
Since the Ford Transit Connect vehicles were introduced back in 2009, more than 300,000 of them have been sold by Ford dealerships throughout the country. Of those 300,000 Ford Transit Connect automobiles, approximately 97 percent are still on the road today.
"The original…[cargo van's] compact size resonated with customers searching for a more maneuverable and efficient commercial van," said Tim Stoehr, Ford general fleet marketing manager. "We've enhanced…[the] available technology and powertrains [on the Ford Transit Connect] to keep up with what our customers need. It is a critical tool with smart features to help improve productivity out in the field."
As Ford dealers serving Mesa, AZ and surrounding areas, we're proud to tell you that the 2019 Ford Transit Connect is the only vehicle in its automotive segment that has standard technology features on all of its trims. From automatic emergency braking to a pre-collision warning that has pedestrian detection, a rearview camera, and an in-vehicle hotspot, the Ford Transit Connect Cargo Van has a long list of standard technology features. Even more tech features are optional, such as wireless charging, adaptive cruise control, and a lane keeping assist system.
To learn more about the 2019 Ford Transit Connect for sale near Chandler, AZ, contact San Tan Ford today.